NOT-FOR-PROFIT (NFP) LINKS
Supol Consultancy is an active supporter of the following four NFP organizations (logos are linked to the related websites):
The mandate of Pia Bouman School for Ballet and Creative Movement is to make dance available to all who wish to pursue it. This is the guiding principle which breathes through the School. The School's programs are tailored to all ages and all levels – from the very young to the pre-professional and mature student.
The School's highly qualified staff nurtures and encourages creative development and self-discipline, empowering students with strong dance technique, musicality and social awareness. Students are encouraged to be intelligent and honest about their dance art.
Pia Bouman is the talented and experienced Artistic Director of the School. She is the founder and driving force behind it.
The Shelley Gautier Para-Sport Foundation (SGPSF)
The SGPSF is a new international foundation, based in Toronto, that supports para-sport participants with disabilities.
The Foundation was started by Alan Greer and Shelley Gautier. Shelley is an accomplished, world-champion para-cyclist and has been a good friend of George and Bettina for many years.
ACC is the premier chess club in downtown Toronto. It meets weekly at The 918 Bathurst Centre, regularly provides both tournament and casual chess, and has chess instruction programs for both adults and kids.
George Supol is a Director of the ACC and also its Treasurer. George can often be found running the front-desk on club nights.
Pia Bouman School for Ballet and Creative Movement
Chess Institute of Canada (CIC)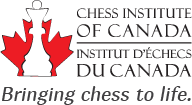 CIC is a non-profit organization whose specific mission is to improve the lives of children by using chess as a vehicle to cultivate the development of essential life skills.